Principal of Kalyani Central Model School, Kalyani
---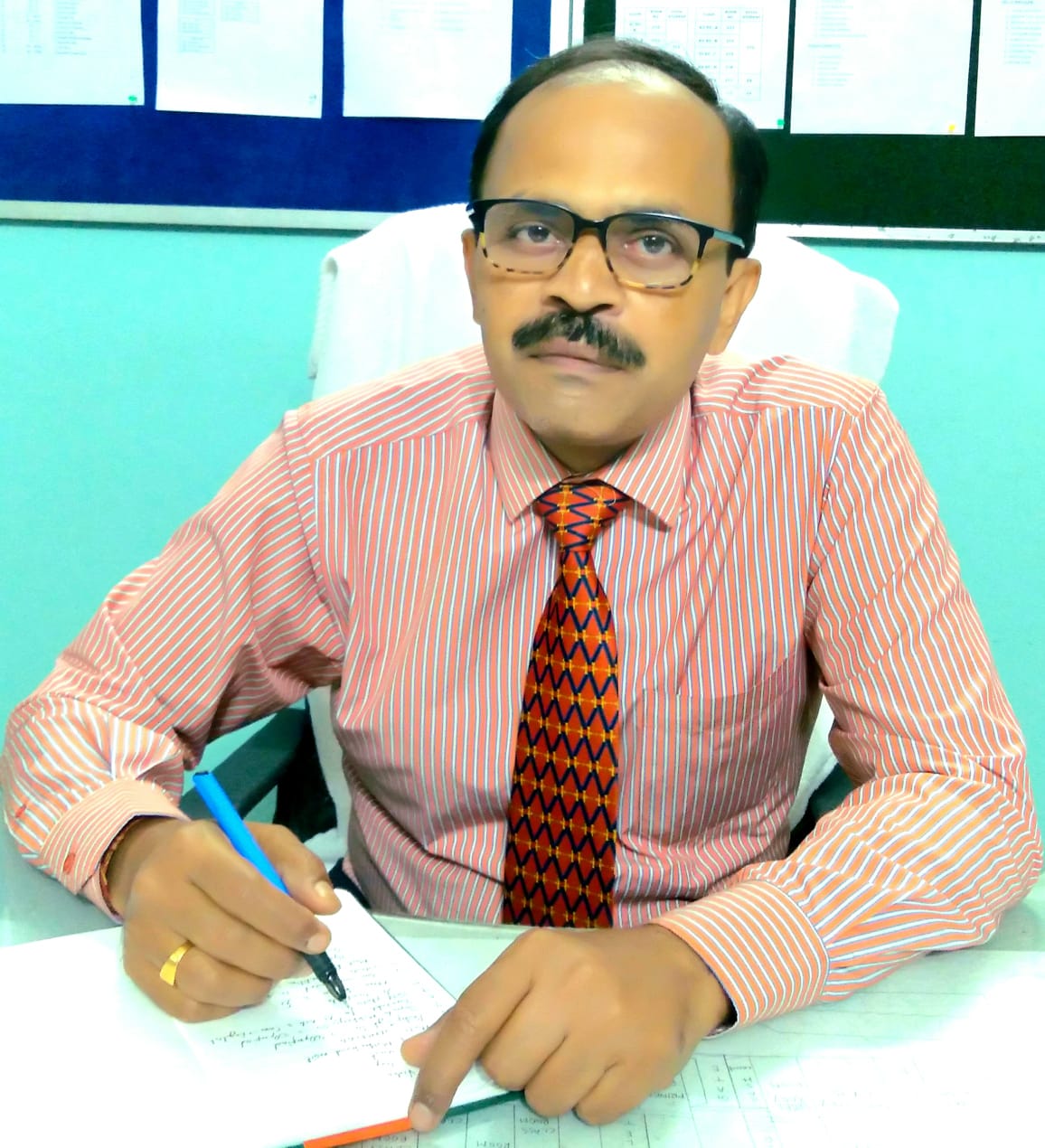 Principal's Message
---
I extend my warm greetings and good wishes to Kalyani Central Modal School, Kalyani Board of Governors, Staff, Parents and Students, in acting as a one team towards making our institution one of the leading institutes in the country.
We want that the education imparted by Kalyani Central Modal School, Kalyani must help our children to develop an overall personality and to possess a good character, strong mind, and an expanded intellect by which they can stand on their own feet. To achieve our aim and mission, we have enriched our school curriculum with practical approach of learning by doing. We also believe that visual impact is very important for learning. That is why we have included smart classes in our institution.
In Kalyani Central Modal School, Kalyani have included all possible types of co-curricular activities throughout the session so that children can develop physical, emotional, social, spiritual, creative, aesthetic and intellectual skills in their personality. We believe that education without practical approach, without overall personality development aspects and without moral values is meaningless. The philosophy that inspires us is to arouse in the child the wonder of existence, desire for discovery and the will power to come out a winner.
Here in Kalyani Central Modal School, Kalyani we believe that hard work has no other substitute; there is no royal road to learning. We all are as one team doing hard work and trying to achieve best in what we do for making our children the best citizens of our country and making them broad minded with universal thoughts, which can help them to serve all the human beings of this universe. We believe that Almighty will surely help us to achieve this noble mission. This is what makes Kalyani Central Model school the best school in Kalyani.
---
Mr. Sanjay Adhya
Principal Kalyani Central Model School Kalyani