Best school Library in Kalyani.
---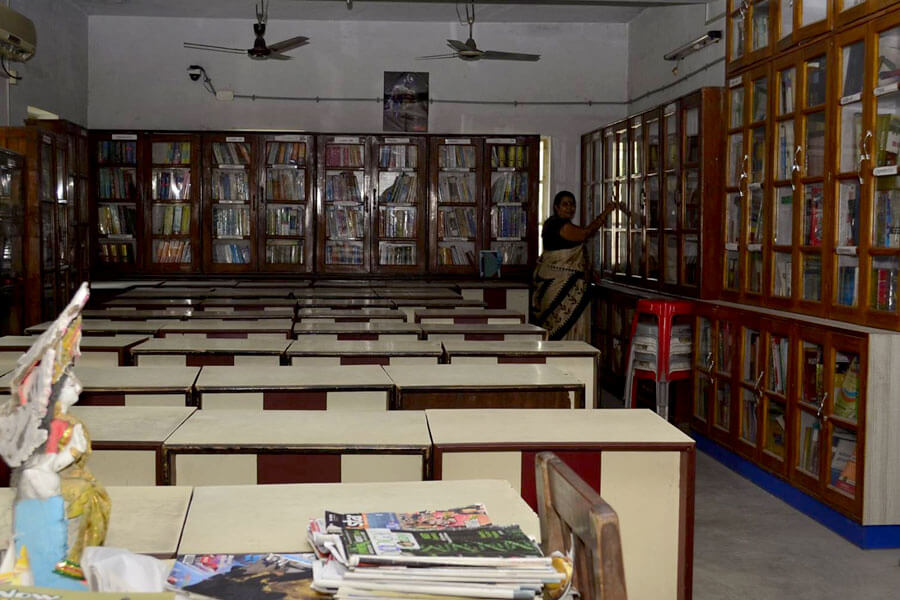 The school's teachers play a vital role to enhance the teaching and learning program through the library. Kalyani Central Model School has the best school Library in Kalyani which is available to teachers and students.
There are separate libraries for the Primary and Senior CBSE School.
A regular subscription to the best national and international journals.
We keep good and varied array of books which covers fiction, nonfiction, autobiographies, encyclopedia, and other textual readings helps to develop the best interest in reading and satisfies the child's curious mind.
The well-lit and spacious library provides a conducive environment for complete conception.
Library periods are a part of the regular timetable provide reading opportunities to all children.
Children can borrow one reading and learning material for a week.
These facilities make us with the best school library in Kalyani.
Every class has a library period once a week. Subject teachers accompany the students to the library and help them in selecting books at deriving information. Group discussions, Book reviews, Quiz etc. are some of the follow-up activities taken up in the class. The library equipped with a computerized database for easy access to books. All the important newspaper and periodicals are subscribed. This helps to diversify the minds of young children in the best way possible.
Purpose of the best school library: It enhances students' learning with the total program of the school
Providing experiences to stimulate reading and developing in students a desire to read.
Developing information skills and use them competently.
Cooperating with teachers in the planning, implementing, and evaluating learning programs.