Best School Transport Facility in Kalyani
---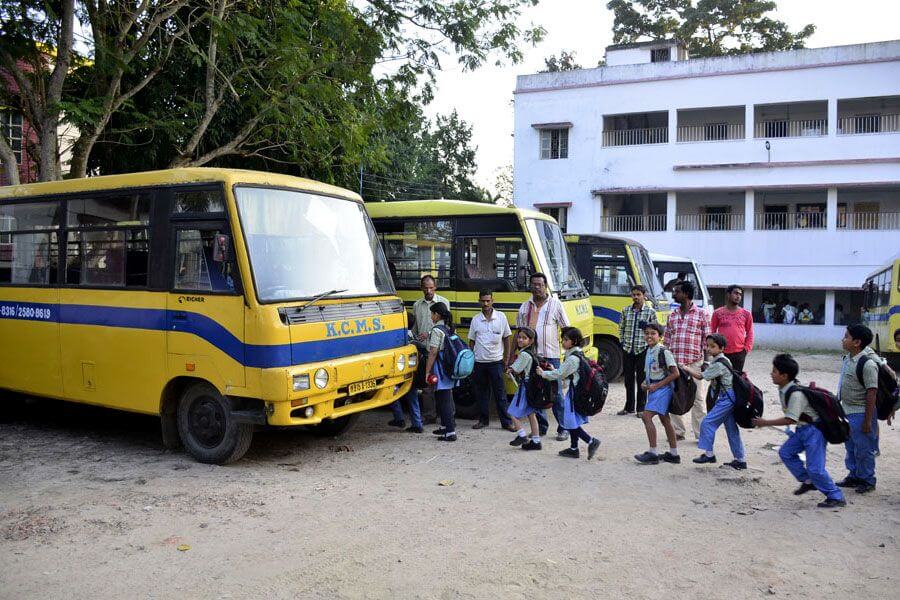 We have the Best School Transport Facility in Kalyani Central Model School, Kalyani.
Kalyani Central Model School has good transportation facility in Nadia. Those parents who wish to avail the school bus for their wards are requested to contact the office with the application. Kalyani Central Model School provides bus facility to the students to the students to avoid the inconvenient journey by public bus. There 6 buses, one going to Shyamnagar route, the second one going to Kanchrapara – Haringhata route, the third collects students from different areas of Kalyani town, the fourth goes to Chinsurah, the fifth goes to Mogra and the last one goes to Tribeni.
Daily school buses are provided by the school to ensure students have a secured, safe, and comfortable journey from home to school and back. Therefore, we provide the best school transport facility in Kalyani.